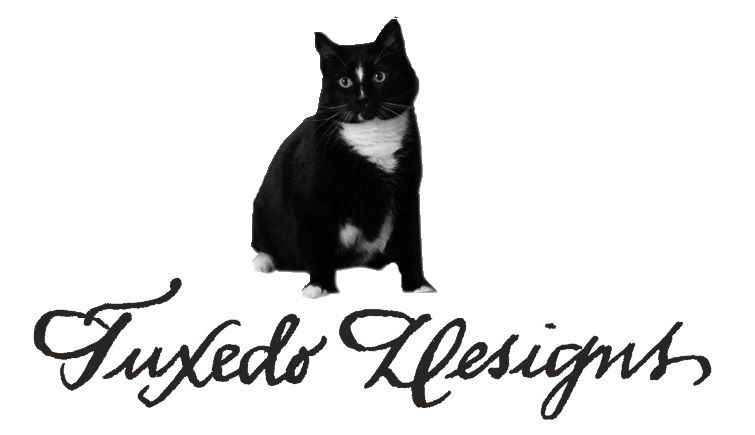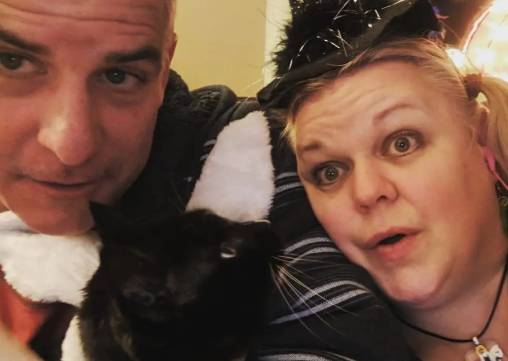 Tuxedo Designs is a collaborative effort featuring my calligraphy, the graphic-design talents of my much-missed and brilliant husband, Paul Flanders, and photographs taken by both of us. All of our creations are available as greeting cards and prints. Due to Paul's sudden death in December 2017, no new designs will be created, but I have vowed to keep his legacy alive by continuing to produce the ones we made and to channel my profits into organ, eye, and tissue donation, the cause that has become so important to me since Paul's selflessness restored sight to two people and he improved the lives of dozens of others with his over 120 skin-, bone, nerve-, and tendon tissue donations. (Please feel free to ask me about donation and transplantation!)
As you might guess from our logo, our name was derived from our very handsome tuxedo cat, Lester, who rescued us in 2008 and rescued me again after Paul's death and the deaths of my parents in 2021. He was my reason for getting up in the morning. Sadly, he crossed the Rainbow Bridge to join his daddy a week before the fourth anniversary of Paul's death and I am the last man standing. I have giant shoes and paw prints to fill.
We hope you enjoy Tuxedo Designs as much as we enjoyed creating them, and we hope you will come along on our journey as we try to make the world a better place in Paul and Lester's memory.
This is a small sampling of our designs. You can see the entire portfolio in our Etsy shop: https://www.etsy.com/shop/TuxedoDesigns. You are welcome to email me for more information and can order directly through me as well.